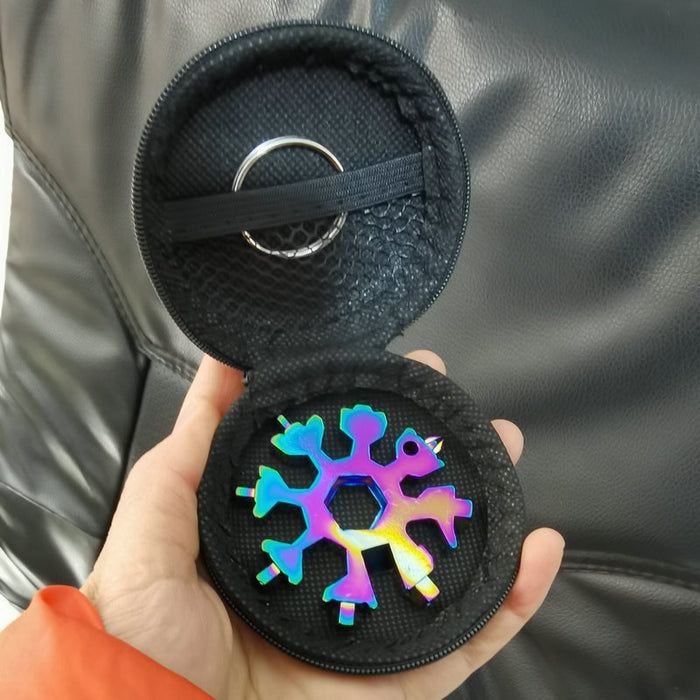 Original Genie Noel 18-in-1 Genie Snowflake Multipurpose Tool
18 jobs, 1 tool
Do you have multiple task to accomplish but just cant seem to find the right tools? Genie snowflake is a pocket sized tool that can handle almost any job! It cuts, it tightens, and it opens those beers on a Sunday afternoon. 

Multi-functional 
This snowflake tool can help you fix many problems and can be used to open a beer bottle, turn the screw, fix snowboarding and bicycle, and open carton boxes. 
 Lightweight & Easy To Carry
   This incredible Genie Snowflake tool is like a dynamite in your pocket. Its a jack of all trade. Its
light weight and you can carry it in your pocket!
Perfect For Outdoor Adventure

Take it with you while hiking, boating, skiing or Camping. Its uses are endless. Its worth every penny! 

Multi-Color
This Genie Noel Snowflake tool comes in 4 color of your choice.  Rainbow, Gold, White and Black color. Perfect Holiday gift. Make someone happy with this Perfect Incredible  Snowflake Multi tool! Worth every Penny!