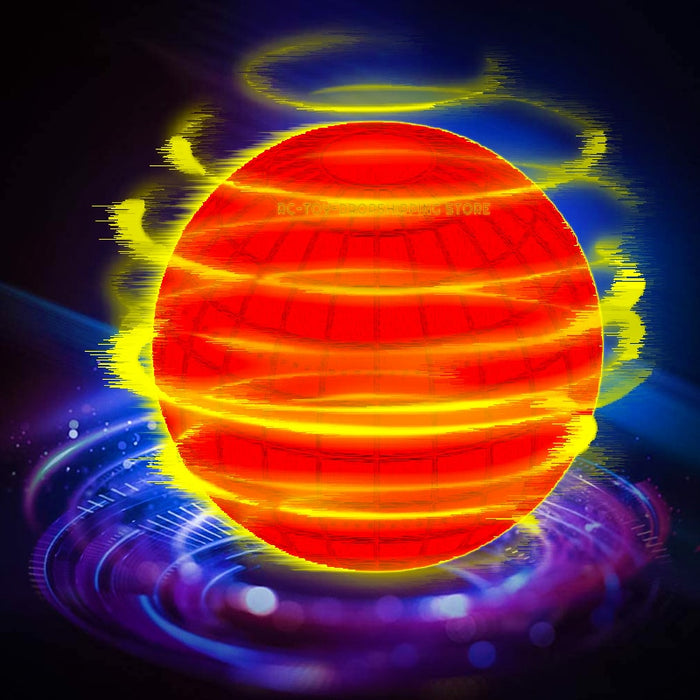 Noel LED Flying Spinning Orb Drone
             

 

  LED Indoor and Outdoor Flying Orb
Are you bored of watching too much TV or Playing those same boring gadgets? Then you must get this cool LED color changing Flying Orb. 
Have Non-stop fun inside or outside this Holiday season with this fun, Interactive Spinning Light Orb!!
Limitless Tricks with Boomerang Ability 
Throw Upwards to have a Boomerang effect and throw downwards to spin and catch. It always lands perfectly without any injury. Its light and interactive. Shake it to start and shake it to stop! Toss it at an angle and watch it return to you. Let it drop and bounce it back up. Or, underhand it to a friend and toss it back and forth
   Non-stop fun with friends anytime anywhere 
Enjoy it with your friends and family and never be bored again. Its light weight and safe and can fit in your kids backpack easily. So take it to your friends, picnic or during vacation.
           Safe, Durable and Chargeable 
This interactive LED ORB is made with high grade ABS material that is safe for kids and the environment. Its soft plastic spherical design makes it easy and safe to catch it during spinning or throwing. It comes with a USB charger and a 15-20 mins charge gives approximately 10-12 mins of flight.
Perfect Holiday Gift this Season for your kids